Providing person-to-person banking for the people and small businesses that make our Massachusetts communities thrive.
We serve Western Mass, reinvest in Western Mass, and make all finance & banking decisions in Western Mass—and that's how it'll stay
Paycheck Protection Program
New Valley Bank & Trust is ready to do all we can to help you and other small businesses in our communities during this challenging time.
APPLY FOR PPP FORGIVENESS
Loans
Local lending with a fast, transparent process—and you at the table.
Get Started
Business
As bankers and small-business owners, we bring an entrepreneurial perspective for every local Western MA business account we serve.
Learn More
Personal
From high-touch customer service in an easy-to-use app, get ready to like your community bank again.
Learn More
Best Digital Banking Services
---
Digital banking services are critical to the way our customers do business. And it's not just the big banks that offer these on-the-go, get things done types of banking tools.  Business banks provide a wide range of tools and resources to support things beyond just banking – we're talking about digital connection and problem-solving solutions, too. New Valley Bank does this with our wide range of financing services.
How do we do it? We provide various types of bank accounts to meet the needs of businesses of all types, including competitive pricing and easy-to-use solutions. Whether you're an established company or a brand new one, you can count on us to offer the best business banking solutions to fit your needs.
We go the extra mile, too! As Massachusetts' business bank leader for small businesses, we recognize your need for access to business loans. No matter your business size or industry, New Valley Bank will gather your information and provide you with solutions right away, helping you make better decisions for your business's long-term goals. By the way, our application and approval process are done by real people – right here in our local offices – and quickly, we are confident we can help your business to thrive.
As your business grows, work with our team at New Valley Bank to reach new dreams. We're truly your local bank in Western Massachusetts, providing all of the digital marketing services and tools your company needs to thrive and accomplish big things.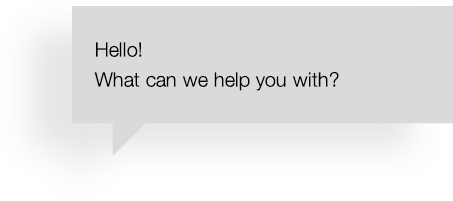 Consultative Business Banking
---
Of the many hats you wear in your business, "banking specialist" shouldn't be one. We proactively make recommendations to help our small business customers meet their goals, like any good partner.
We built a better bank for Western Massachusetts
---
After years of roll-ups and mergers, it became difficult to find a premier community bank that is truly part of the community. That's why we made a promise when we founded New Valley Bank: we would remain local and loyal partners to the people and small business of Western Massachusetts, helping them thrive with high-touch customer service, local decision making, and partnerships built on trust.
That's a promise you can bring to the bank.
Thought Leadership
---
From Startup to Success: Stages of Business Growth
June 2, 2023
For most entrepreneurs, the journey from startup to success is filled with triumphs, challenges, and constant learning. The path is seldom linear, but three distinct stages of business growth often emerge: Starting, Scaling, and Sustaining. This article will discuss the specific...
Read More
What are the benefits of mobile banking? Here's what you need to know.
May 5, 2023
As a busy business owner, you've got a lot on your plate—daily operations, managing cash flow, hiring staff, and not to mention, trying to keep a healthy work/life balance. We know that it can all really stack up. When juggling all...
Read More