3 Reasons to Switch Bank Accounts (ASAP!)- Choosing a Local Bank vs. National Bank
---
December 8, 2022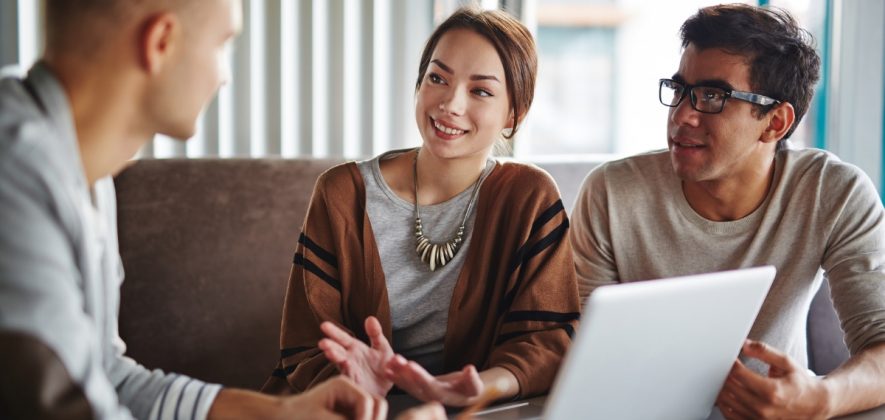 There are situations prompted by a move or life change where it may be necessary to switch banks. In other cases, switching to a new bank may just be a matter of finding one that offers lower fees or better interest rates on savings. Whatever the reason for opening a new bank account and leaving your old bank behind, you may have questions like:
What are the benefits to me for switching to a local bank?
How will it be a different experience than my current large national bank?
How hard is it to switch banks and can I switch banks online?
In this short article we'll walk you through why you should switch accounts to a community bank as soon as possible, and how easy it really is.
The Benefits of Switching Accounts to New Valley Bank
We can do what larger banks do—only better. When you bank at New Valley you get more than just checking and savings accounts. NVB provides a full range of services to help you with life's milestones and your life's mission. New Valley Bank offers the same services and products as our national competitors, including online and mobile banking, without the overhead. This allows our smaller community bank to offer competitively low interest rates and fees across all products and services we offer, while passing on the direct savings to you!
In addition, we offer unique programs tailored to the needs of our local customers, not just cookie-cutter packages. We value each of our customers as individuals, often greeting them by name, and asking about their families and lives. Our banking experts pride themselves on serving their neighbors and take the time to give customers the attention and customized solutions they need.
How is New Valley Bank Different from Larger National Banks?
If you're a small business looking for a bank, remember that local banks are small businesses just like you. Who better to understand what a small business needs to succeed? New Valley Bank offers many advantages for small businesses: local decision making, relationship-based banking, faster decisions when you need them, and local connections.
Our customers have been thrilled to receive a call back from a senior manager, something that would never happen at a larger bank where relationships between bank and customer are so disjointed.
NVB, from our inception, remains a champion of our customers and small business owners, is deeply rooted in our community, and we plan to stay. Unlike megabanks that use their assets to invest in national and international industries, most community banks invest in small, local businesses. By banking locally you are giving back to the community in which you live.
Switching Banks is Easy
Is it hard to switch banks? At New Valley Bank, we've made it straightforward and easy. With our process, you can change banks seamlessly without the headache.
As you switch banks, we'll make sure that you properly transfer over any automated bill payments, direct deposits, recurring transfers, and recurring subscription payments.
Whether you're opening your new account with NVB online or in-person you can expect a customized process that checks all your boxes. We'll help you switch without feeling overwhelmed. Ready to make the switch? Text, email, or call us today.