How Your Small Business Can Transition to a Community Bank
---
April 28, 2021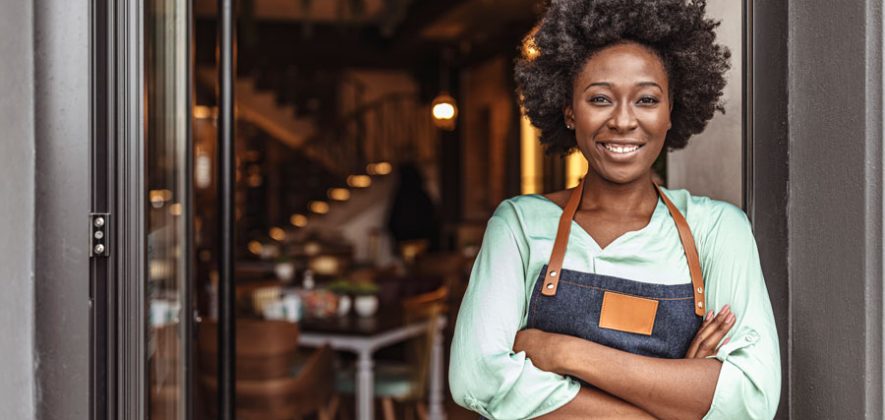 Want to make the switch from your big-name bank to a community bank but are intimidated by the process? Don't be. Transitioning your small business accounts to a local one is easy, especially when you work with us. At New Valley Bank, we strive to ensure the process is fast and seamless because we value your time. 
A community bank like ours offers a wide range of benefits to small business owners. It's convenient, there are people here that know your business, and there's always personalized service available to you. When we say local, we mean it – we serve and reinvest directly into the community.
The transition to a community bank for your small business is effortless, seriously. Let's take a closer look at what you can expect:
Steps Your Small Business Can Take to Transition to a Community Bank
The steps to transition to New Valley Bank are so simple. We don't require anything different than any other bank would. Yet, we make the entire process more efficient and far less complex. 
Our team is always happy to help you open an account over the phone, through email, or through a short visit to your local branch. You also have the option for us to come to you or to open an account online. Whatever is easiest!  It's as convenient as possible to make sure your day stays on schedule. We're even here to help you set up your account before or after hours. At New Valley Bank, we put aside time to accommodate your needs. We're collaborators and partners to small businesses first, bankers second.
To open a bank account for your small business with us, you will:
Provide legal documents

. If required.

Submit information about the account signer

. We need a driver's license or state-issued ID. 
That is literally it. From there, our team will work closely with you to determine which type of account is right for you!
Many small businesses end up with five or more accounts open for their personal or business banking needs. And honestly, some may not be a good fit at all. At New Valley Bank, we've streamlined the entire process. We have three types of business checking accounts to choose from, all with the features that most companies need. What makes us different? We don't make the process difficult. Our goal is to save you time and money without any hoops to jump through.
Benefits of a Small Business Switching to a Community Bank
If you're still wondering, "Why should I transition to a community bank?" we could go on and on. Switching to a community bank offers numerous benefits that big bank just can't provide efficiently or effectively (and it shows). For that reason, let's get to the point.
Here are a few significant benefits to making the switch:
Personalized Service
Here, you're a customer, not just a number. We value every relationship with each of our clients. You'll see that in multiple ways throughout your time with us. Simple, friendly, and personalized services like ours are so uncommon nowadays across all industries. And even though this is the unfortunate reality, we refuse to provide anything but the best. 
When you join New Valley Bank, you can expect that when you call us, we're going to be available to talk to you. Actually, we insist you raise your expectations. Chances are good we'll know your name and company right away. It's even more likely that you'll talk to someone you've already met. That's impossible with most big corporations today, and one of the reasons so many clients make the switch.
Better Rates, Fewer Fees
It's not hard to see the benefits here. New Valley Bank doesn't have to meet impossible goals set by big industry banks. That's why we can save you money time and time again. With us, your fees are highly competitive as a result.
Seriously Fast Decisions
We are empowered to make decisions while customers are sitting in front of us or on the phone. We'll walk you through whatever service you need and provide information to you in real-time. The New Valley Bank team will help you get things taken care of as fast as possible. Both our lending and deposit side has the tools necessary to make decisions quickly so that you can get back to work. When you switch to New Valley Bank, you'll never have to go through a board or wait weeks for a decision. If you want, we can even put you through to our CEO. 
Reinvesting in the Local Economy
Hands down, you want to see the money you're investing go towards supporting the local community. So do we, and that's why we do exactly that. Our goal is to help the area thrive so that local businesses and nonprofits achieve their mission. 
If your big bank is frustrating you, it's time to make a switch. And as you can see, it's simple! New Valley Bank has not only successfully transitioned small businesses to our bank, but larger ones, too. We have years of experience assisting companies of all sizes to join our local banking community. 
Call New Valley Bank today, and a real human being will be on the other end waiting to help you get started.